K2: From Islamabad to Chilas
Long long day. We left Islamabad at 2:15 AM taking a bus ride on the famed Karakorum Highway (KKH). Due to safety reasons, we ended up taking a scenic detour that made for a very tiring and draining day despite not walking more than 100 feet. What was supposed to be a 7 hours ride on the normal route took 14.5 hours arriving in the town of Chilas at 4:45 PM. The scenery started with green hills and slowly changed into arid desert as we followed the Indus River. There were several security checkpoints along the way and in many instances we were accompanied by an armed policeman. Everyone's in good spirits but very tired from the long bus ride. Tomorrow we wake up at the crack of dawn for another long bus ride and make our way to Skurdu. #K22015 #MadisonMountaineering.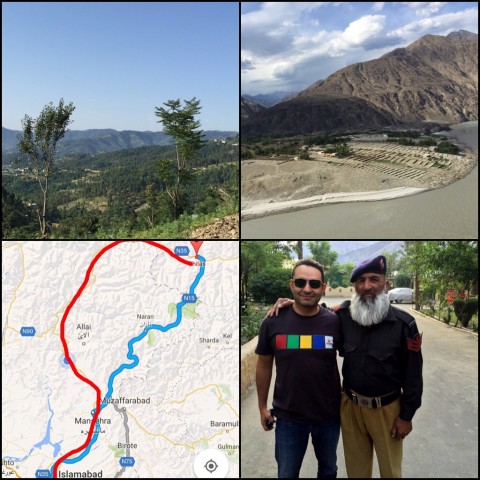 Next Post: K2: Arrived in Skardu
Previous Post: K2 & Broad Peak Expedition 2015 is under way!