K2: Arrived in Skardu
Today was the second leg of our long dreaded bus ride from Islamabad to Skardu. We woke up at 4:45 AM, ate breakfast at 5:00 AM and hit the road promptly at 6:00 AM. Suffice to say, we survived the dangerous but very scenic Karakorum Highway (KKH). We arrived is Skardu at 3:15 PM making for a 9 hours and 15 minutes trip.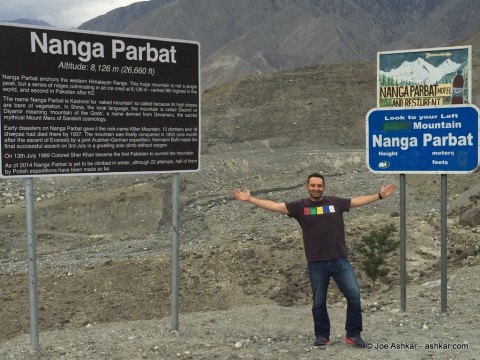 Along the way we were treated to some cloud covered views of Nanga Parbat the ninth highest mountain in the world at 8,126 metres (26,660 ft) and nicknamed "killer mountain". Shortly afterwards, we stopped at the confluence of the Indus and Gilgit rivers where the three mightiest Mountain Ranges in the World meet: The Karakoram, the Hindukush and the Himalayas.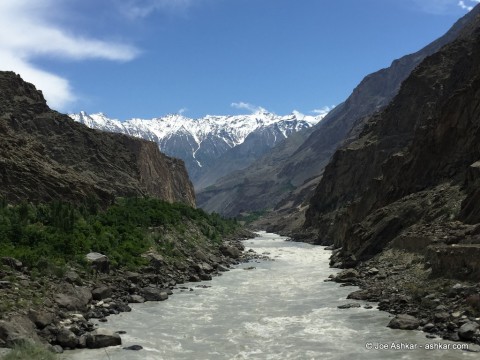 The rest of the ride was pretty monotonous with ever changing scenery and gradually climbing in altitude to the town of Skardu at 2,500 meters (8,250 ft). We will rest and recover the rest of the afternoon with dinner scheduled at 8:00 PM.
Next Post: Test #1
Previous Post: K2: From Islamabad to Chilas