K2 & Broad Peak Expedition 2015 is under way!
I left St. Louis on Thursday June 25 at 6:00 AM and landed in Islamabad by way of Chicago & Doha (Qatar) on Friday June 27th at 2:00 AM local time. Despite the 32+ hours of travel, it was a very pleasant journey. I cleared Pakistani customs and picked up ALL my bags in a span of 15 minutes.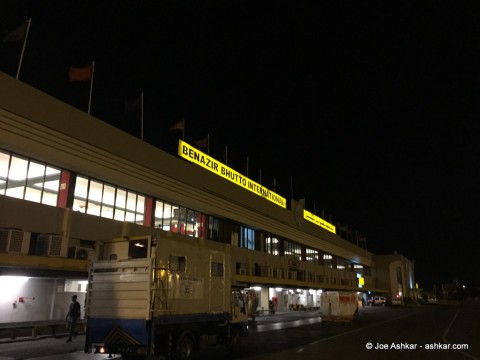 Woke up at 8:00 AM for breakfast and met up with our Expedition leader Garrett Madison, guide Conan bliss (both of whom were with me on Everest during the Earthquake & Avalanche) and climbers Vanessa O'Brien (USA/UK), Tom Boyer (USA) along with our photographer, videographer and climber Alex Buisse (France). We have a really strong and experienced team. The bad news was that we couldn't fly out to Skardu at 10:00 AM as originally planned due to weather conditions and other plane logistics, so we opted to spend part of the day trying to find some coffee and explore Islamabad. The task to find coffee proved a bit difficult as all restaurants and food/beverage shops are closed during the day during the Islamic Holiday of Ramadan.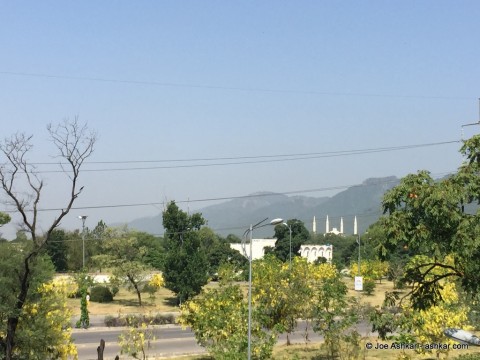 Islamabad is not what I expected. I was envisioning a hybrid mix of Kathmandu and Delhi but it's not anything like either city. It's very mountainous, hilly and very green everywhere. The roads are shockingly clean and there's a lot of landscaping. There was hardly any traffic but that could be because of the Ramadan Holiday.
We stuffed ourselves (five adults + taxi driver) in the smallest Suzuki taxi you can imagine and headed to a mall for last minute shopping. Yet another shocking discovery: once you entered through the doors, you could not tell you were in Pakistan as it looked like a mall is any U.S. city with store like GNC, Cinnabon, KFC, Subway, The Body Shop, etc…
I elected to try on and purchase a Kurta suit, a traditional Pakistani outfit. We later found much needed coffee at the Serena Hotel. We are supposed to leave on a flight to Skardu tomorrow but that appears in jeopardy as flight are now delayed by as much as three days; the only option might be the dreaded and dangerous Karakorum Highway, a 2-day bus ride of 10 hours each! No one said this was going to be easy!
Next Post: K2: From Islamabad to Chilas
Previous Post: Training Day