Day 5: Thame to Khumjung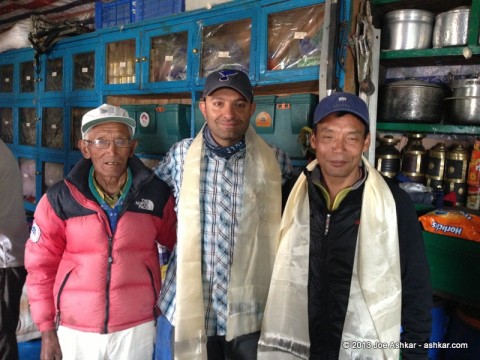 After a quick breakfast at the Tea House, we headed over to Lakpa Rita's native home in Thame. We were given a tour of the house, served milk tea, given another Khada for blessing and had the opportunity to meet his parents. Shortly thereafter we hit the trail taking a different route back to the village of Thamo. We traveled down a lightly rocky trail that climbed down near a river bed and then back up a scenic ridge.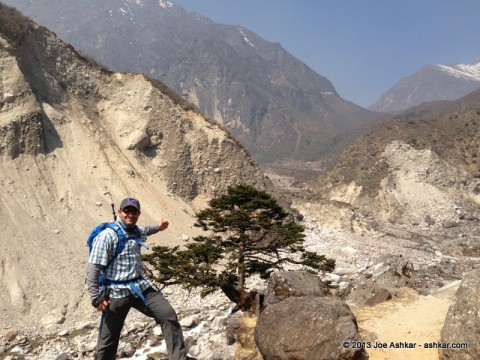 We later retraced parts of yesterday's trek, going through a foresty area surrounded by cypress trees, pine trees, and juniper bushes.
We stopped for an early lunch at the Green View Lodge in the village of Phurte and enjoyed noodle soup and fried rice with eggs.
The afternoon walk was particularly pleasant due to the aroma of the trees. It provided welcome relief from all the Yak dung littering the trail.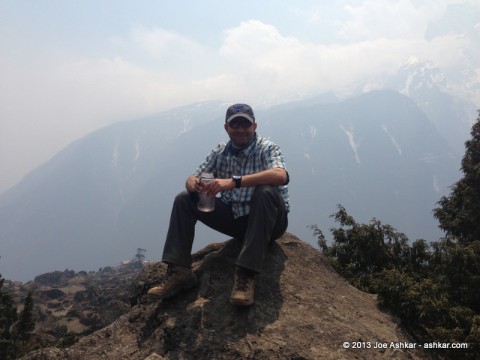 The trail leading to Khumjung passed ver the Shyangboche air strip and later escalated into a steep 250 meters ascent to our destination. We checked into our primitive accommodations, took warm showers, had an early dinner and called it a night.
Next Post: Day 6: Khumjung to Tengboche to Deboche
Previous Post: Day 4: Namche to Thame