Elbrus Day 8 – Monday July 16, 2012
We started this morning with some review of crevasse rescue and then lightly hiked to a very steep and rocky slope to practice the all important self arrest techniques. It was a fun morning as we launched our bodies down the slope in each possible way: forward, backwards, head first, and simulating falling unexpectedly. Everyone did really well stopping themselves using the Ice Axe and body control.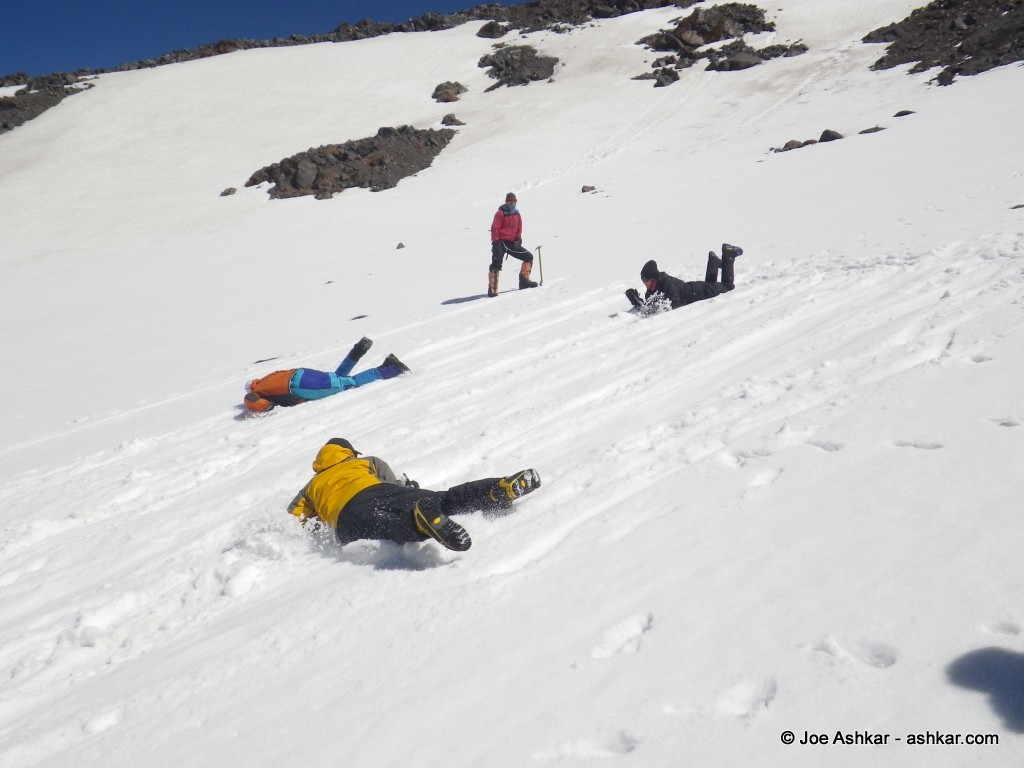 We then headed back to Base Camp and relaxed the rest of the afternoon by taking a nap followed by an early dinner and bed time.
We will be waking up at 2:30AM for an early breakfast and head up for our summit bid at 3:30AM. Bye for now and the next time you hear from us, should be after reaching the top of Europe.
Next Post: Elbrus Day 9 – Tuesday July 17, 2012
Previous Post: Elbrus Day 7 – Sunday July 15, 2012