Day 26: Rest/Fun Day in and around the Icefall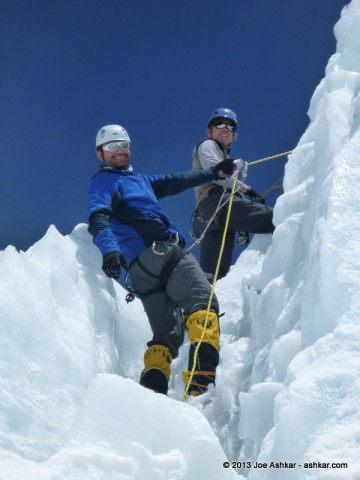 Today was officially a rest day but we set off after breakfast to the edge of the Khumbu Icefall to keep our legs fresh and sharpen our skills. We climbed some vertical ice walls, repelled difficult terrain and crossedpractice ladders.
We were back in Base Camp in time for a late 1:00 PM lunch.
We had the afternoon off to catch on laundry and other tentkeeping things.
Tomorrow we are planning a long hike up to Pumori Camp 1 at an altitude over 19,000 feet.
Next Post: Days 27 & 28: Getting ready for Second Rotation to Camp 3
Previous Post: Days 23, 24, 25: First Rotation, Rest & Adventures in the Icefall