Day 11: Lobuche to Everest Base Camp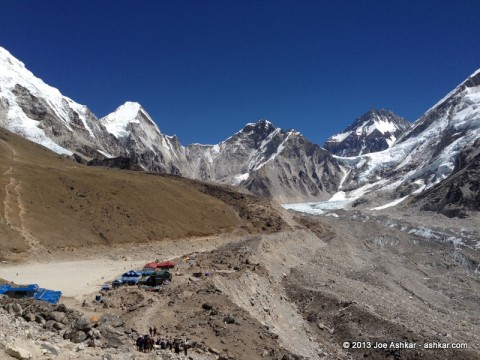 Under beautiful blue skies, we got on our way for the final leg of our trek to Everest Base Camp. The trail between Lobuche and Gorak Shep, the last stop before EBC, gradually rises under a very rocky terrain.
We stopped in Gorak Shep for a long leisurely break. After rehydrating with some warm drinks, we got back on the final leg of our 11-day journey.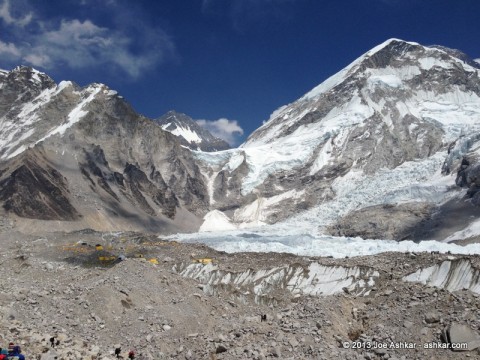 From Gorak Shep, we walked through an open sand field and quickly thereafter, the trail narrowed and turned into a rollercoaster. At times, we were walking around some very dangerous and exposed ridges.
Before long, we descended into Base Camp and were greeted by our Sherpa and the rest of our staff. Our wonderful cook welcomed us with a very big lunch.
After lunch, we moved into our tent and started the long process of unpacking and getting settled in for the next 30-40 days.
Next Post: Day 12: Rest Day at Base Camp
Previous Post: Day 10: Rest Day in Lobuche