Elbrus Day 3 – Wednesday July 11, 2012
We got off to an early start this morning with a 3:00AM wake up call. We packed and loaded our bags in the cars/vans and headed to the airport to catch a 6:00AM flight to Mineralnye Vody by way of a stopover in Moscow.
Four hours later, we landed in Mineralnye Vody and ate lunch at a local restaurant, We enjoyed the Chicken Kiev accompanied with russian hash browns called Kugelis, and a local salad of cucumbers, tomatos, onions and bulgarian feta cheese. It was very tasty.
Right after lunch, we boarded a minivan and headed on a 4-hour drive through the Baksan Valley following the Baksan River all the way to the base of Mount Elbrus and the town of Azau at 7,000 ft.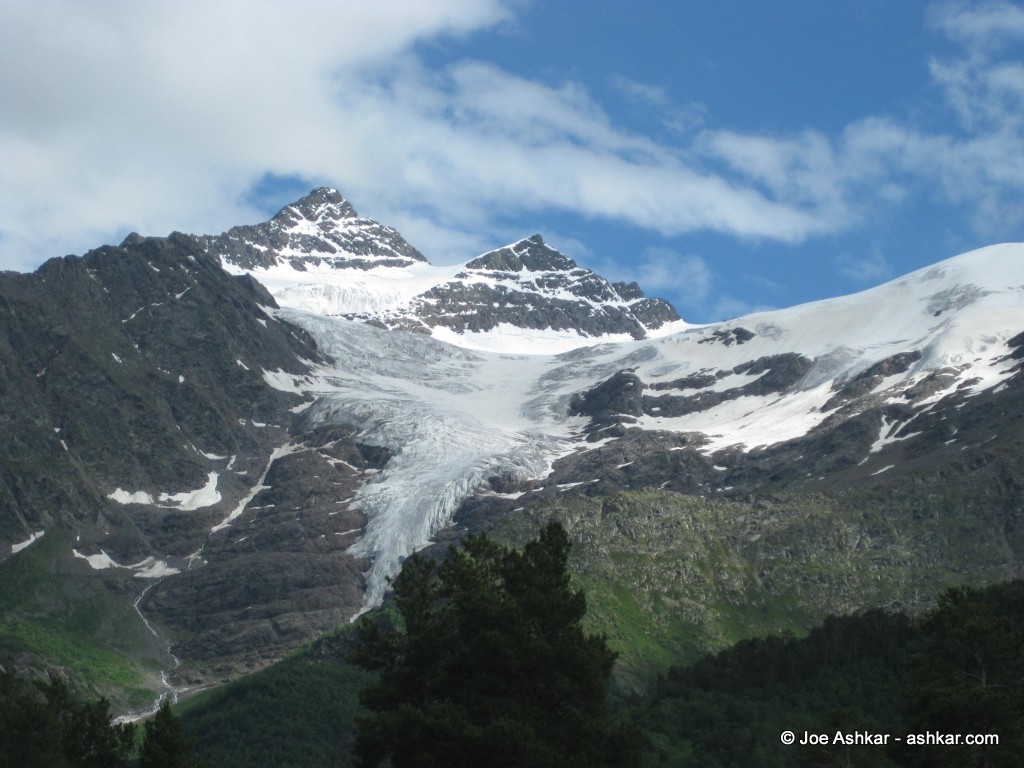 Shortly after getting settled in, we went through a thorough gear check to make sure everyone had all the required equipment for our climb.
Dinner consisted of yet another russian specialty (pictured). It was a type of frittata stuffed with meats, mushrooms and vegetables. We also had soup to help inject fluids into our bodies and help with our upcoming acclimatization.
It is now 9:45PM local russian time and everyone is already in bed resting and getting some much needed sleep. We're all getting excited about tomorrow as we venture into the mountain and start our acclimatization process in the Cheget area with a 6-7 hours acclimatization hike.
That's all for now. Good night and until tomorrow.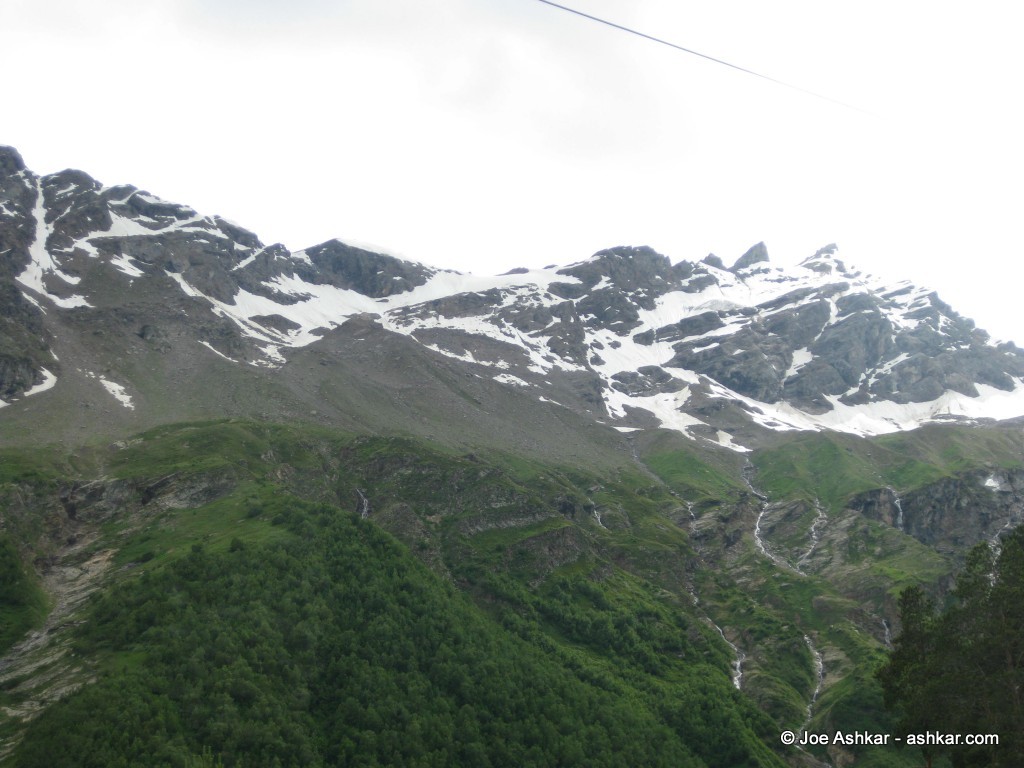 Next Post: Elbrus Day 4 – Thursday July 12, 2012
Previous Post: Elbrus Day 2 – Tuesday July 10, 2012